新着情報
― WHAT'S NEW ―
In front of Hamamatsu-cho Station! Ultrafast way to order business cards online
2023年08月17日
"I will have an urgent meeting tomorrow out of the blue! I forgot my business cards at my office!"
I had to see many people in a meeting, and I don't have many business cards left for the next meeting!"
Have you ever needed business cards in such a hurry?
We, GRAP, are located about a one-minute walk from Hamamatsu-cho and Daimon Stations, and can create and deliver urgently-needed business cards in just 10 minutes! You do not have to give up, because you can easily receive your business cards in time for a smooth business meeting. The fastest way is to place an order in person at a physical store, but you can also order online in advance for even greater reliability and assurance. We would like to introduce the "online ordering" method for ultrafast business cards.
Three ways to create business cards!
● Scan and print your existing business card.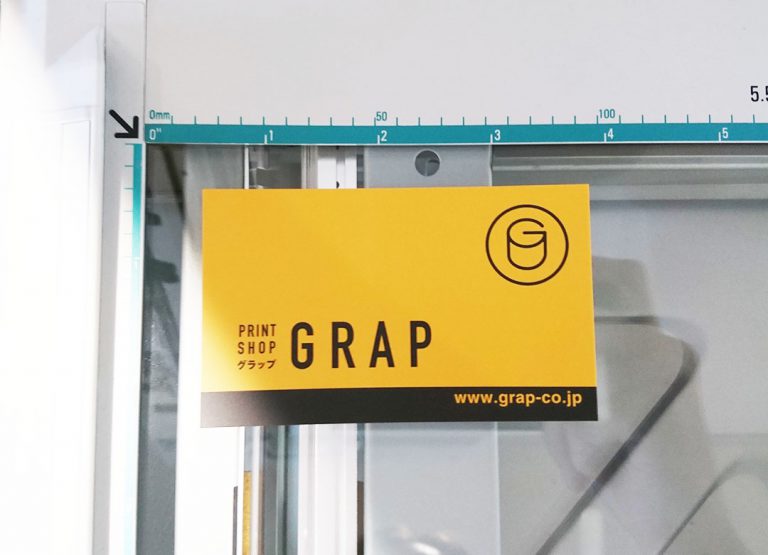 One business card that you are using will be more than enough!
Please send us the data scanned by a high-resolution scanner (approximately 600 dpi) using the order form with your order quantity.
<Supported data formats>pdf/jpeg/png/gif
– Our advantages –
– We can correct a certain degree of stains and folded marks.
– We can change and print the name and address from scanned data of others' business cards.
● Create a new business card from our design template.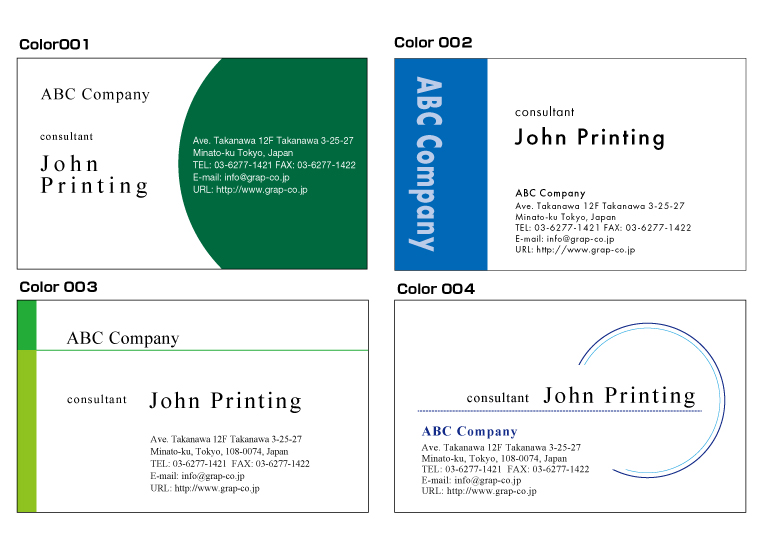 Please select a design template and send it to us via the order form along with the following information!
(1) Template number
(2) Printed information (company/title/name/address/tel & fax/email address/URL, etc.)
(3) Order quantity
* Please use bullet points for the information.
– Our advantages –
– We will fine-tune the layout according to the amount of printed information.
– You can request us different templates for the front and backside. (Free of charge)
– If you would like to change the colors from the template, please let us know. (Free of charge)
● Create a business card from your provided data.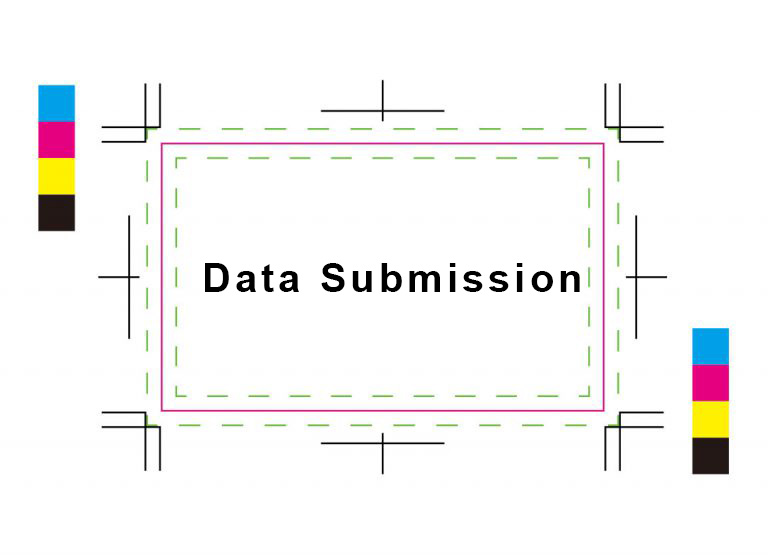 Please send us your data and order quantity using the order form.
<Supported data format>ai/pdf/jpeg/png/gif
– Note –
– For Illustrator data, please "outline text," "embed images," and "convert to CMYK" before you provide us.
– Please convert PowerPoint or Excel data to PDF as much as possible before you provide us.
・We can correct others' business card data and print a new one with a different name and address, etc.
* Depending on the color or pattern of the background of the text to be modified, it may be difficult to modify the data. (There should be no problem if the background is white.)
Flow after your order being placed
We will e-mail you by return as soon as possible during our business hours to confirm the order you placed via an order form. If you are in a hurry, please call us directly (050-3161-6966) after you e-mail us to make sure.
* When your order is issued after our business hours, we will reply to you within the next business hours.
Our basic transactions will be as follows.
Your online credit card payment → Proofreading → Printing → Delivery at our store or mailing. If you would prefer the other methods, please feel free to consult with our staff.
FAQ
How many is the minimum order quantity? You can choose among 20, 50, 100, 200 cards…
* Click here to check the prices.
Q. How can I pay?
You can choose online credit card payment. We will send you a payment link after the price will be confirmed.
* Please note that we will create the business cards after your payment is confirmed.
Q. How can I receive the goods?
You can choose in-store pickup or delivery. (Same day or next day)
If you would like to receive the cards within a few hours in Tokyo, we recommend a motorcycle special delivery. (* Additional 3,000 yen or more)
We can also offer next-day delivery (* Additional 800 yen more) or free-of-charge 'Yu-mail' postal service (taking another 2 to 3 days without weekends).
Q. Can I choose paper?
Unless you have a preference, we will employ white 210gsm paper called 'Marshmallow', which is generally used for business cards. Also, we can recommend upgrading to thick off-white 300gsm paper called 'Ten Color' with additional 1,200 yen.
No matter how urgent your order is, we will do our best to finish it in time. Please feel free to contact us, including simple inquiries such as "Can you do it?" from our live chat or order form below!
Reservation required if you prefer to come to the store to place the order.
記事一覧へ戻る
お電話でのお問い合わせはこちら

050-3161-6966
受付時間 9:00~19:00 ※土日祝除く